DESIGNER, AUTHOR, EDUCATOR
THE INTERGALACTIC DESIGN GUIDE
Many years ago, environmentalist David Orr wrote, "As homo sapiens's entry into any intergalactic design competition, industrial civilization would be tossed out at the qualifying round." When I first read that, it struck me as extreme that Orr laid the whole mess at the feet of design. Then I wondered if design could fix it. This book is my answer.
"This book fills the cavernous gap between our awareness and understanding of 'design thinking' and 'design doing'." Len Schlesinger, Baker Foundation Professor at the Harvard Business School
"There are design problems and there are human problems. Cheryl Heller's genius is to see them as one and the same with the goal of building human capacity, not just buildings. This is the framework for designing the design process."
—David W. Orr, Paul Sears Distinguished Professor Emeritus, Oberlin College
"The Intergalactic Design Guide is a call for entries to design our way out of the civilization we have created, by using our collective creativity to change the human condition. Readers will come away transformed by the realization that we can use the invisible forces of social design to create a future where we live in a state of mutuality with one another and nature. This is one of the most critical design books of our time."
—Ivy Ross, Vice President of Google, Hardware Design #1 in New Releases, Green Books, Amazon
#1 in New Releases, Green Books, Amazon
Cheryl Heller is the Founding Chair of the first MFA program in Social Design at SVA, President of the Measured Lab and founder of the design lab CommonWise. She created the first design department in a major advertising agency. As a strategist, she has helped grow businesses from small regional enterprises to multi-billion global market leaders, launched category-redefining divisions and products, reinvigorated moribund cultures, and designed strategies for hundreds of successful entrepreneurs. Heller is a recipient of the AIGA Medal for her contribution to the field of design and a Rockefeller Bellagio Fellow. She has taught creativity to leaders and organizations around the world. Her book, The Intergalactic Design Guide: Harnessing the Universal Creative Energy of Social Design, was recently published by Island Press.
Her clients have included Ford Motor Company, American Express, Reebok, Mariott International, MeadWestvaco, StoraEnso, the Arnhold Institute for Global Health, Medtronic, Mars Corporation, Discovery Networks International, Herman Miller, Bayer Corporation, Seventh Generation, L'Oreal, Elle Magazine, Harper's Bazaar, The World Wildlife Fund, Ford Foundation, Lumina Foundation, The Grad- uate Network and the Girl Scouts of America.
Heller is the former Board Chair of PopTech, and a Senior Fellow at the Babson Social Innovation Lab. She created the Ideas that Matter program for Sappi in 1999, which has since given over $13 million to designers working for the public good, and partnered with Paul Polak and the Cooper Hewitt National Design Museum to create the exhibit, "Design for the Other 90%." She is currently working on her Ph.D at RMIT University in Melbourne.
TEDx Fargo: Our Future Depend on the Words We Use to Describe It.
TEDx Richmond: Plotting a Healthy Food System in Richmond
Ignite New York: One Single Answer to All the World's Problems.
An Unreasonable Conversation with Cheryl Heller: Advice as a Generalist.
A Quantum Approach for Human and Business Potential
A Conversation with Debbie Millman
How the Architecture of Hospitals Affects Health Outcomes
Designing a Culture of Innovation
Ideas Come From the Inside, Not the Top
DMI, Academic Design Management Institute: Keynote
Sustainable Brands, http://www.sustainablebrands.com/digital_learning/event_video/product_service_design_innovation/design_disrupted_for_good_social_creating_new_markets
Talking Cities, The Cutting-Edge of Common Sense / Episode 8 / Released November 29, 2016 http://www.bnmc.org/podcast/
Columbia Business School, BRITE: Creating Social and Financial Value Through Stories
Yale, Global Health and Innovation Conference: Creating Our Way to Wellbeing
The Arthur M. Blank Foundation: Entrepreneurial Leadership in the Social Sector
Socap, https://dsi.sva.edu/blog/2017/05/cheryl-heller-joins-the-socap-good-capital-project/
Measured.Design, http://measured.design
Kyoorius Design Yatra, Goa India: https://www.youtube.com/watch?v=OOydNWg_3Sw
AIGA Phoenix, Method and Madness
Arizona State University, Lecture: The Real Power of Social Design
Arizona State University: ReDesign School
How Conference, Chicago: Women, Power, Money
100x100 Conference: Beijing, China
Sex Drugs and Helvetica, Sydney, Melbourne, Australia
TopCoder National Conference, Buffalo
University of San Francisco, Quito, Ecuador
Tsinghua University, Beijing, China
Tongji University, Shanghai, China
Hunan Normal University, Changsha, China
WORKSHOPS, CUSTOM LEARNING AND CURRICULUM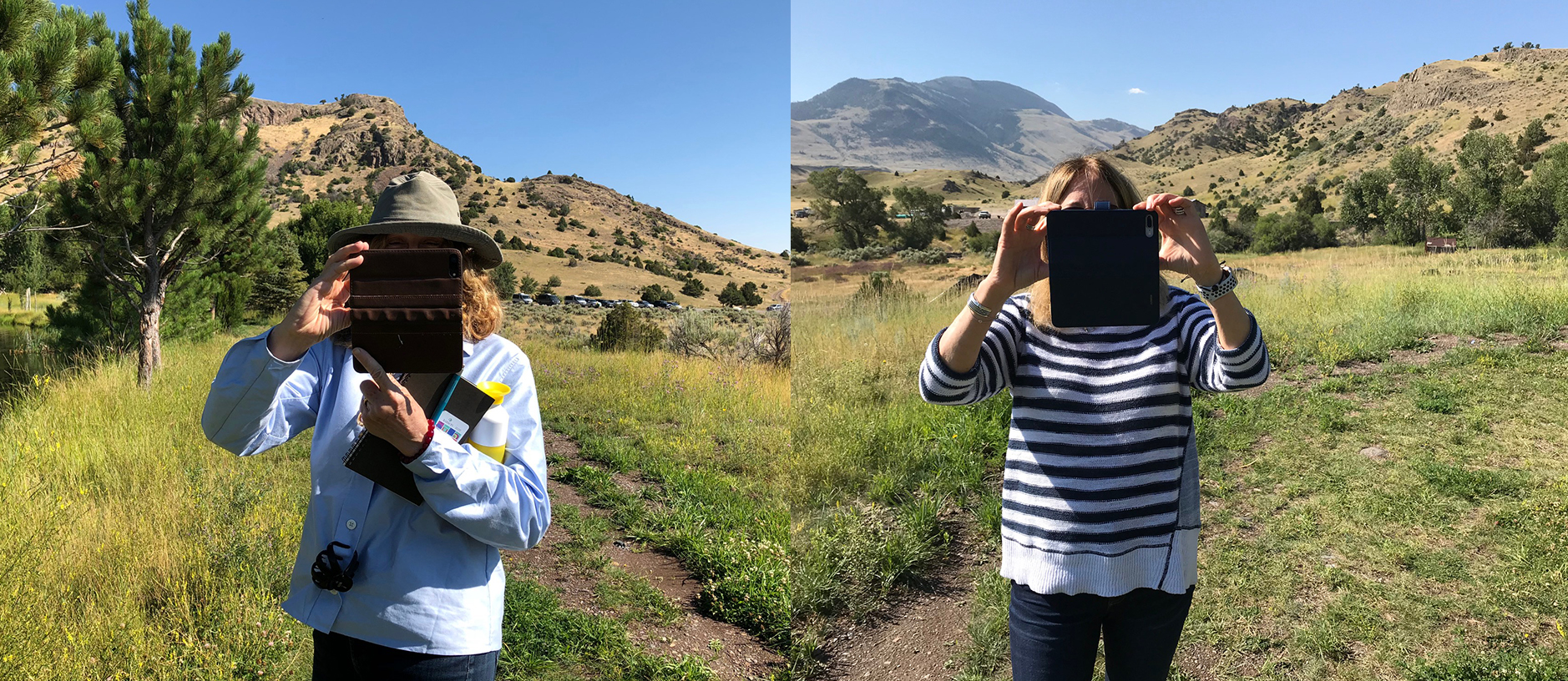 Workshops and Master Classes
Alone and in partnership with other universities, we have conducted master classes around the world. These have included customized programs on city revitalization, communication design, storytelling, entrepreneurial thinking, prototyping, collaborative creativity, culture change and social design. Two examples are below, please contact us for more information.
Entrepreneurial Leadership and Social Design.
Integrating the best of two methodologies for solving problems and creating opportunities, a new partnership between the Social Design Master's Program at the School of Visual Arts and the Lewis Institute at Babson College has produced, under the leadership of Cheryl Heller and Cheryl Kiser, a groundbreaking new program.
Learning outcomes:
Use language that breaks through jargon to express new ideas and shift paradigms
See and map systems that lead to a shared understanding of reality and priorities
Situate themselves and their organizations in context with nature
Think critically
Know how to unlearn and reframe problems
Recognize patterns and develop insights
Lead a collaborative creative process
Design for productive relationships
Use design methodologies
Create prototypes and integrate feedback
Act their way into new thinking, rather than thinking their way into a new way of acting.
Critique skills that push ideas from inception to practical reality
"I found the course to be incredibly eye-opening, and the iterative design meth- od to be far more efficient and effective than what I was taught a design process should be. I have already been able to put it into practice for my job. Thank you so much for changing how I think about solving social issues!"
In 2017, we launched an initiative to measure the influence of the design process on human health. More specifically, we wanted to understand and quantify how design affects outcomes when it is integrated into initiatives aimed at improving human health and wellbeing. As part of this effort, we organized a symposium in New York City to convene leaders in healthcare, philanthropy, design and the corporate world; held strategy sessions with a small group of advisors; and continued our learning journey of conversations, research and observation.
Now, with support from the Robert Wood Johnson Foundation, we have begun the second phase of our initiative, to build a resource for anyone wanting to understand, apply, measure and scale the effectiveness of social design in order to strengthen society and create the conditions for equitable human health.

PLEASE GET IN TOUCH IF YOU ARE INTERESTED IN PARTICIPATING IN MEASURED
The definition of design is "the creation of something according to a plan." In traditional contexts, that "something" has been a product, service, building, information system, infrastructure or assembly line intended to serve a specific purpose.
Social design is the creation of new social conditions, in cities, corporate cultures, communities or teams. The intended outcome is inevitably some combination of deeper civic or cultural engagement, increased creativity and resilience, equity, social justice and human health. Along the way to these new social conditions, products and services are often developed, but they are the means to an end, part of a larger system that includes invisible social dynamics as well as artifacts.
Whereas traditional design rearranges physical resources or digital bits and bytes, social design is the design of relationships: with each other, with the technology that has become such an intrinsic part of our lives, and with the earth. It is design intend- ed to strengthen culture, or society itself.
There is enormous interest and investment in social design as a way to solve human problems, from poverty to food insecurity, environmental degradation, lack of education, justice and equity. Foundations, global NGOs, governments, cities, universities and corporations are integrating its principles to varying degrees. The Gates Foundation is investing in a significant effort to embed its principles (which they call Human Centered Design) throughout the work of the foundation. The City of New York is building capacity within its Office of Economic Opportunities to offer and teach the process to other city departments and all the con- tractors with which they work. Similarly, UNICEF has formed an Innovations Group to inculcate the practice throughout the glob- al organization. Consultancies, like Point B Design + Training in Myanmar are attracting the attention of governments and NGOs.
Second, there is no consistent definition of the practice, or terminology to describe it. It follows, not surprisingly, that there has been no widespread or consistent effort to measure the effectiveness of social design so that it can be improved upon and scaled. We view this moment in the development of social design as pivotal, when we have the opportunity to accumulate learn- ing and apply rigor to the practice, or risk its dissipation because it was never codified or fully understood.

Advisory Board
Joan Barlow, RWJF; Zoe Bezpalko, Autodesk Foundation; Maggie Breslin, The Patient Revolution; Heather Fleming, Catapult Design; Rosanne Haggerty, Community Solutions; Nancye Green, The Medicines Company; Caroline McAndrews, The Measured Lab; Jonathan McKay, Praekelt; Michael Murphy, Mass Design Group; Kyle Reis, TechSoup Global; Michelle Risinger, PACT; Evan Thomas, Portland State University; Katie Wehr, RWJF
Advisory meeting, New York City